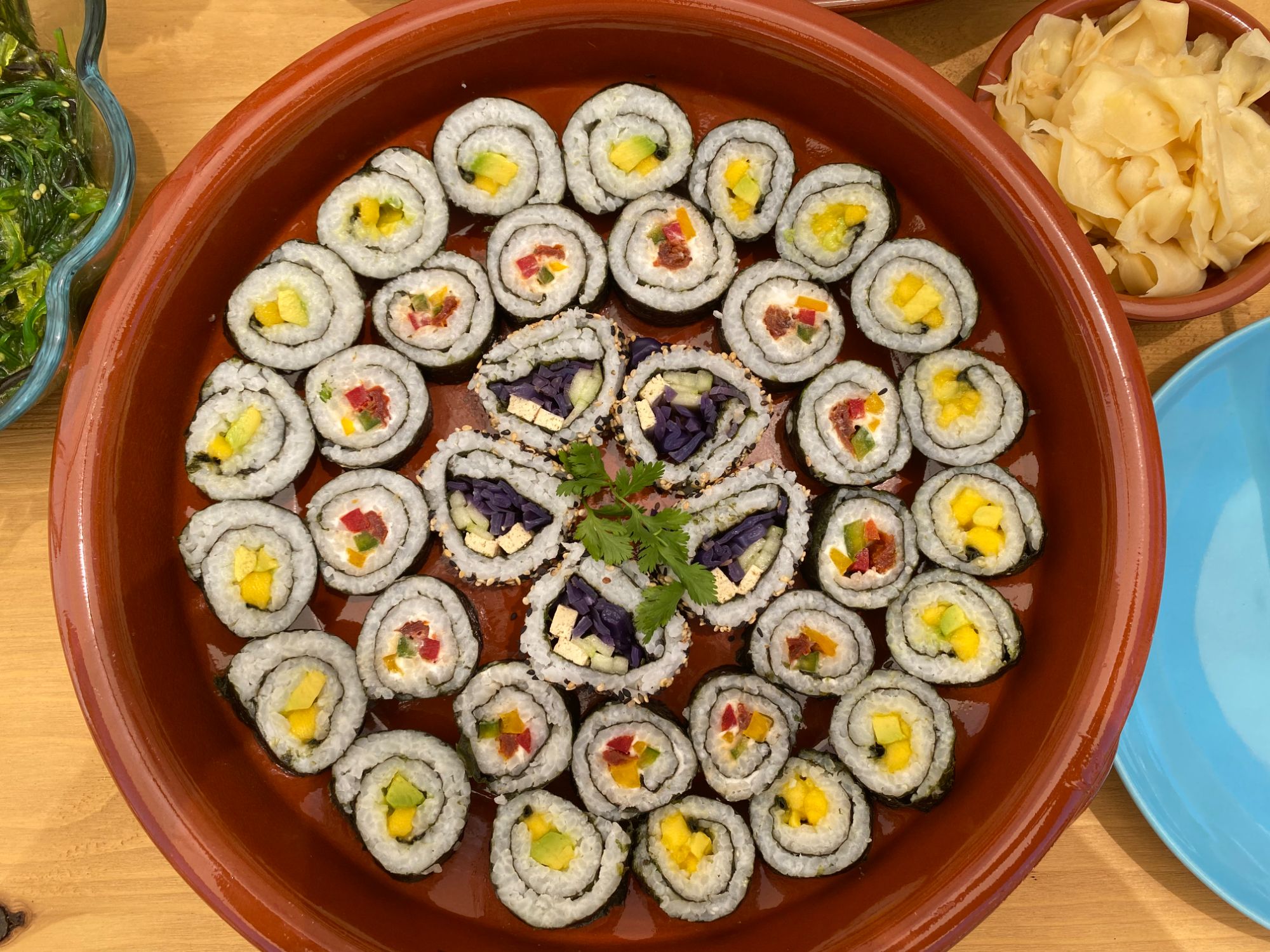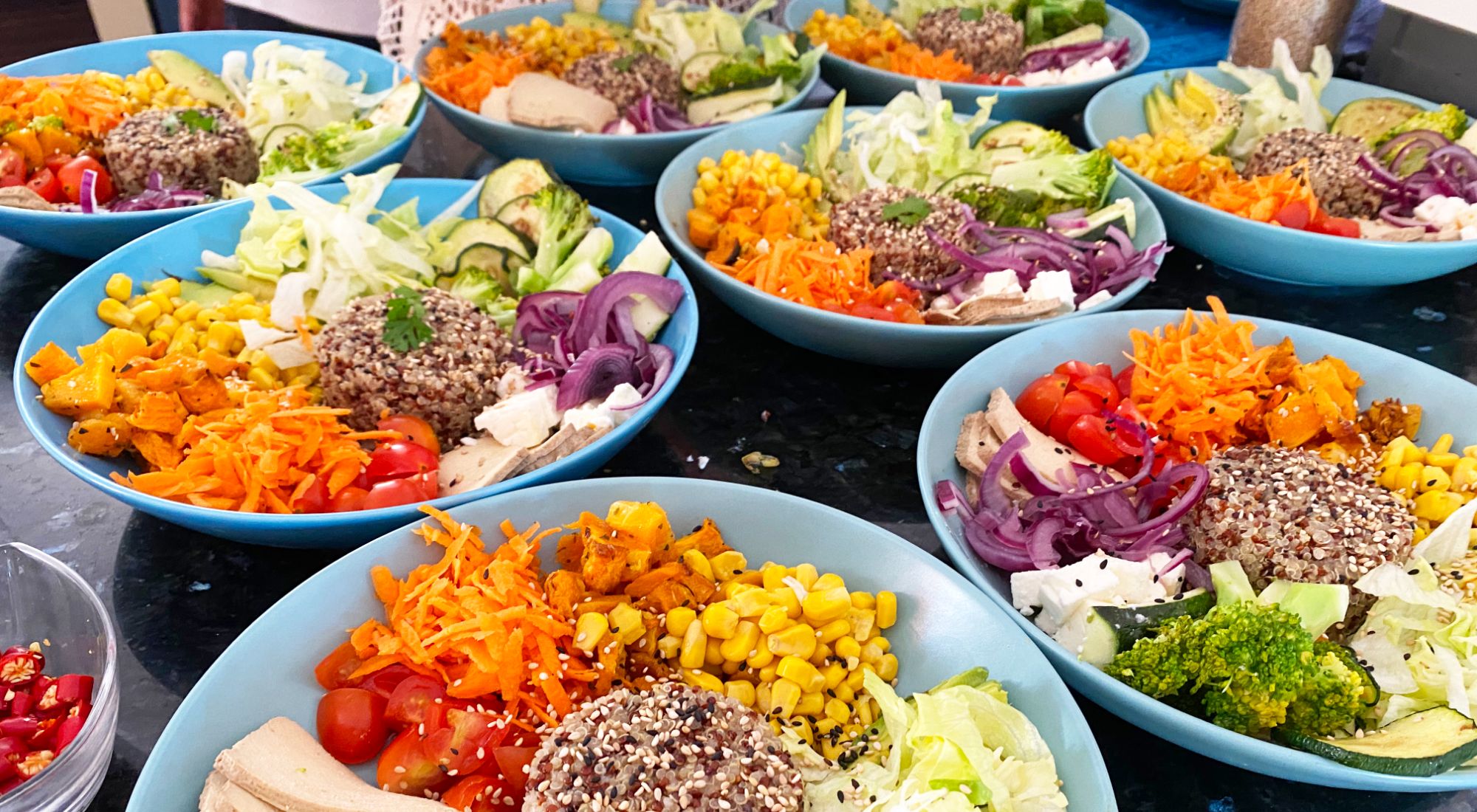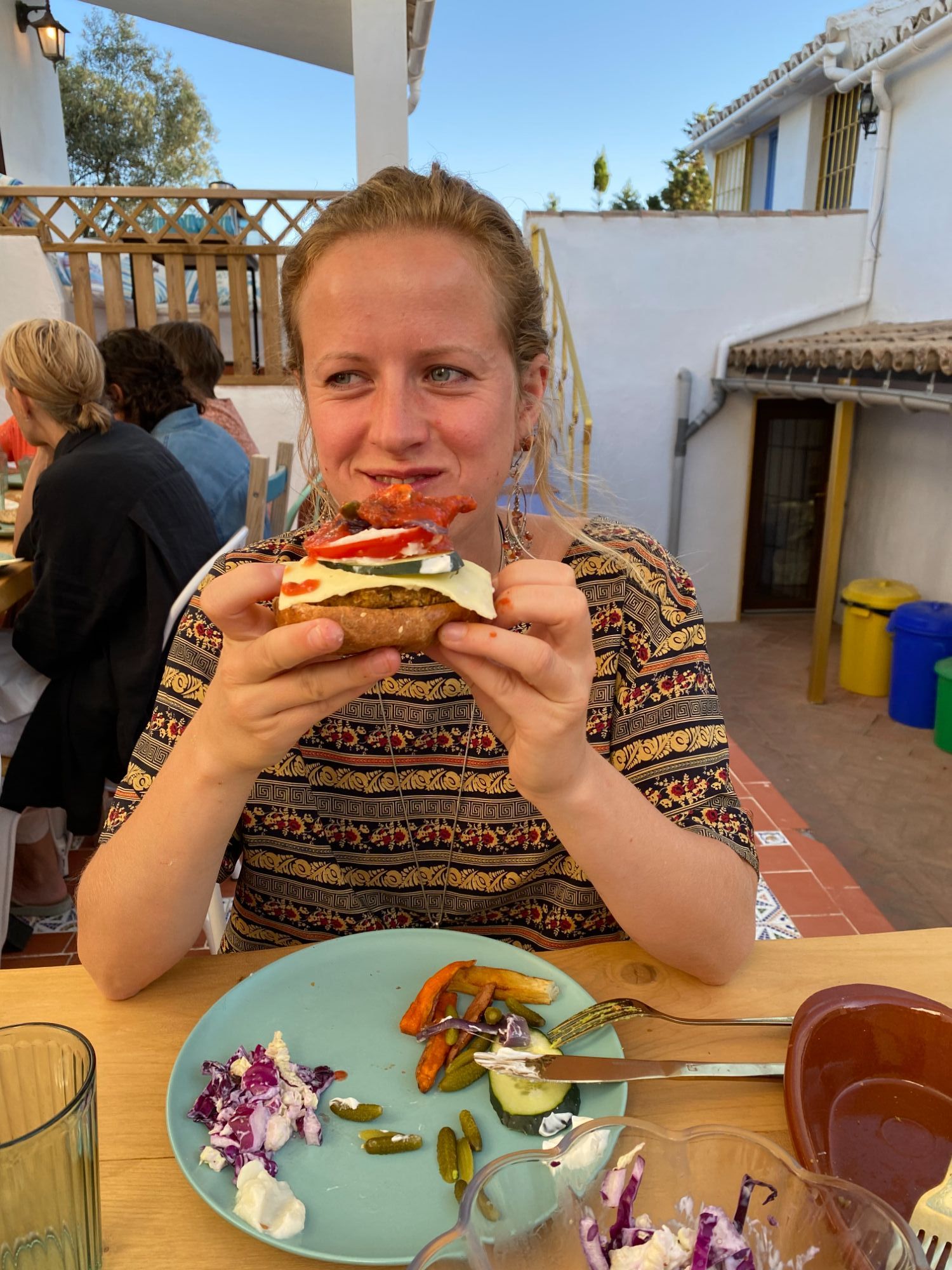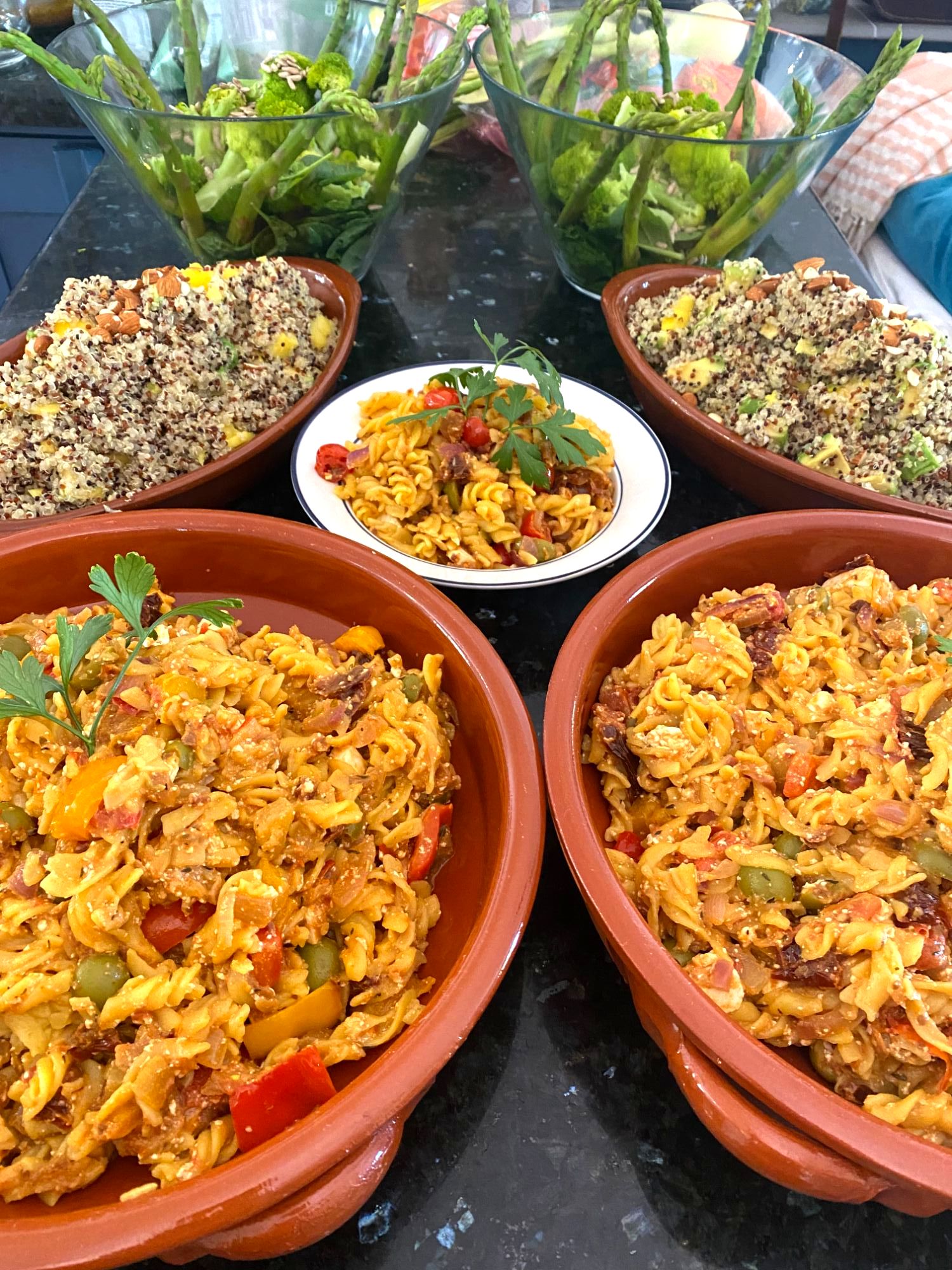 We believe that the right nourishment is an essential ingredient for healing and growing. All of our food is made with love and is primarily a vegetarian diet. Ingredients are sourced from local farms so they are fresh and bursting with flavour. You can request a fish or meat supplement and special diets can be catered for on request.
Our breakfasts change daily, as a main dishes we offer eggs benedict, pancake stacks, a cooked English breakfast, always accompanied by local yoghurt, honey, cereals, pastries, breads and fresh fruit.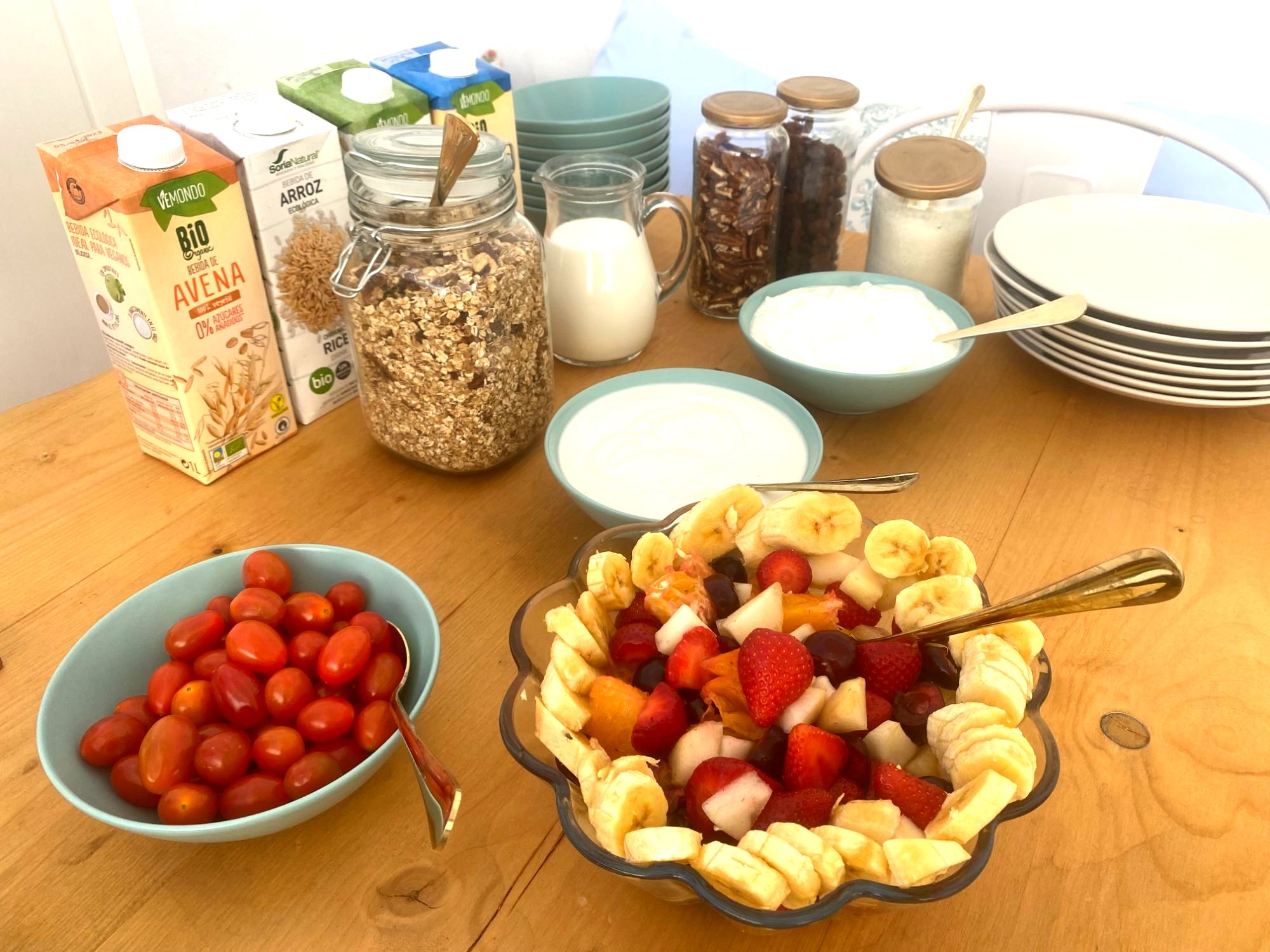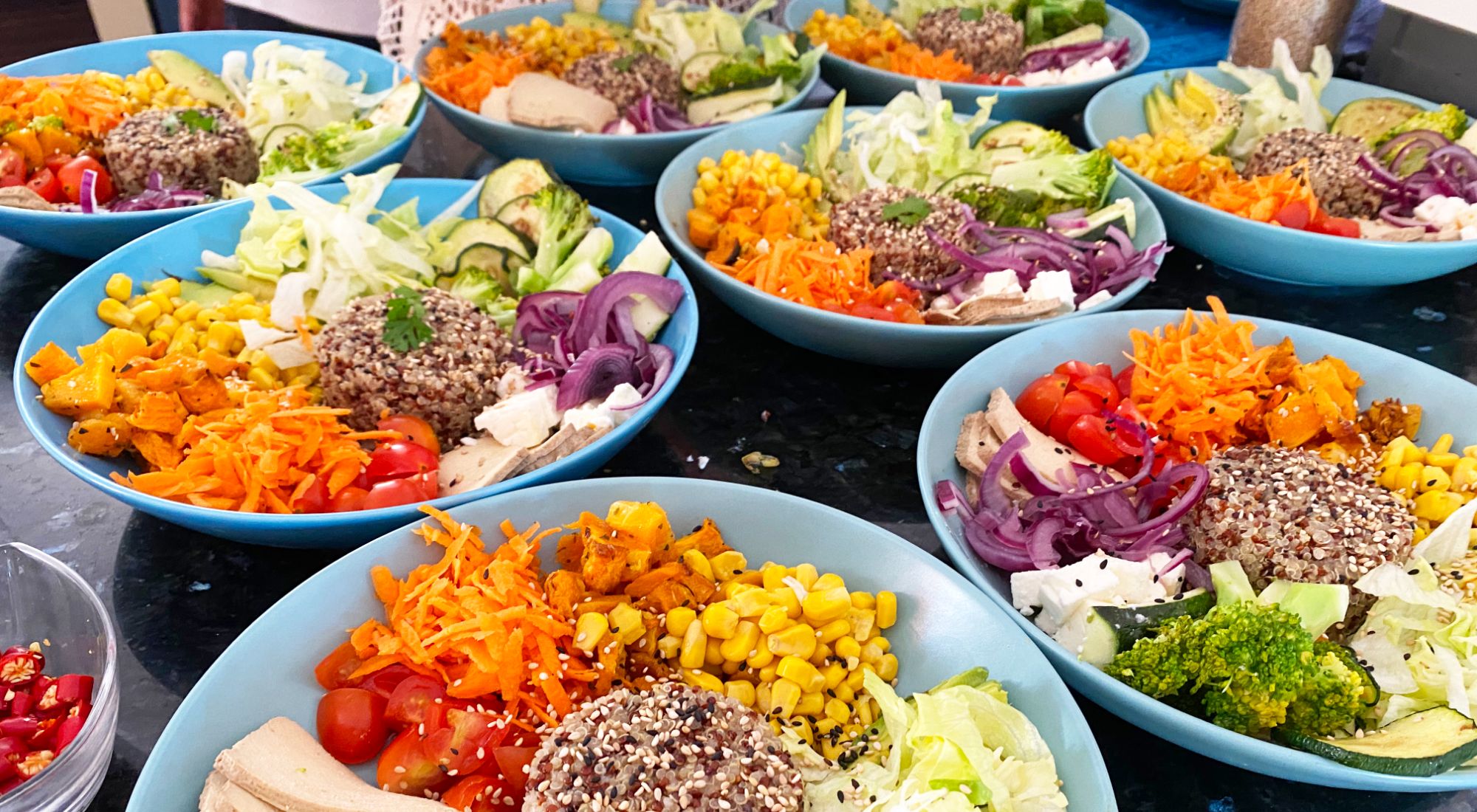 Lunch is served on the terrace and is based on seasonal produce. There is always a colourful salad, breads, cheese, perhaps a soup and a local dish such as a frittata.
Enjoy an essentially English tradition of taking tea in the afternoon and enjoy a slice of our exquist cake including pistachio, carrot with cream cheese frosting or a victoria sponge.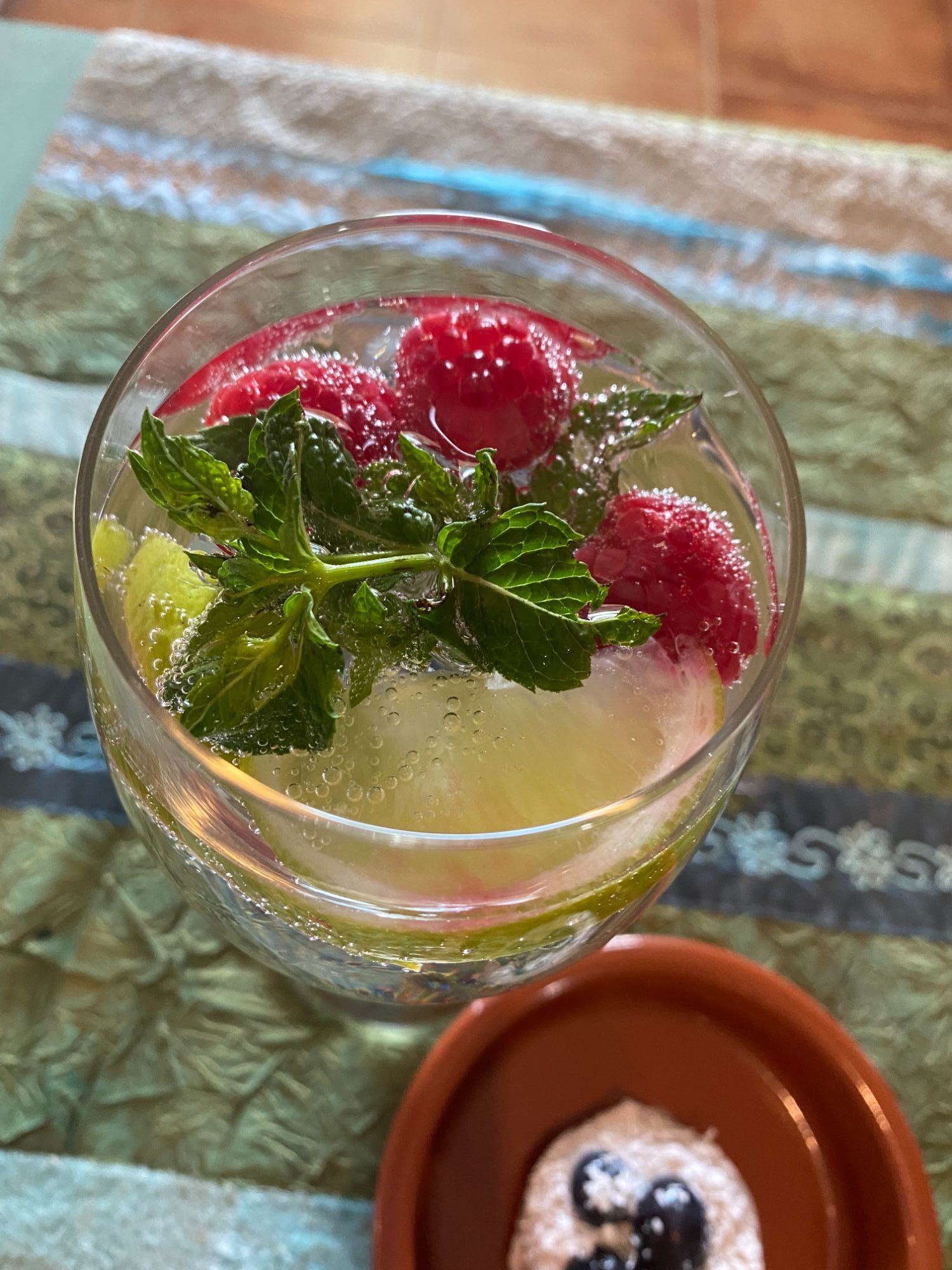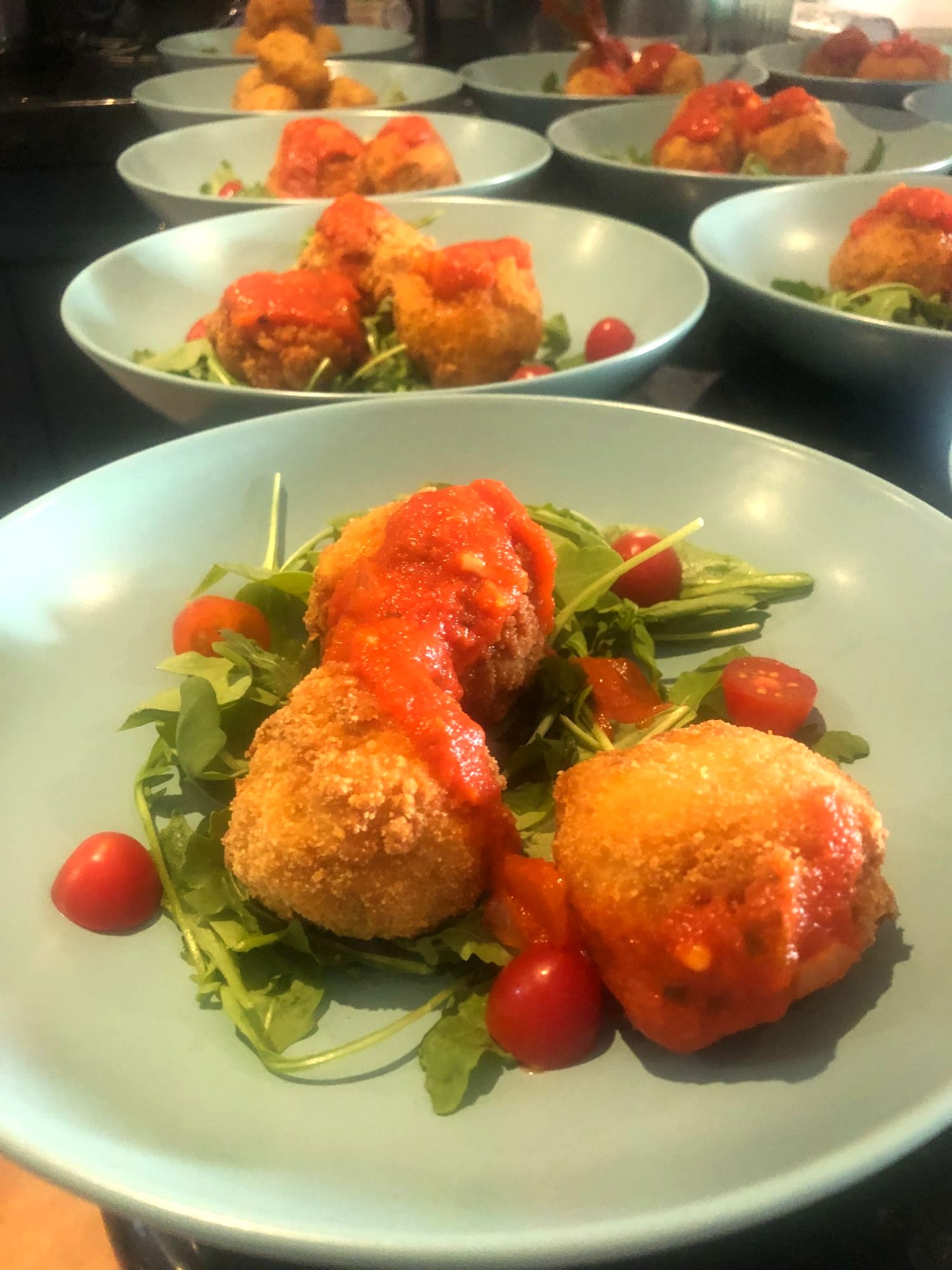 Our menu can be designed around you, we always offer a light starter, for example smoked salmon belinis or gaspacho followed by a main meal and irresitable dessert.
Menus will be sent to you to make selection as part of your booking. Due to the availabilty of ingredients menus may vary.