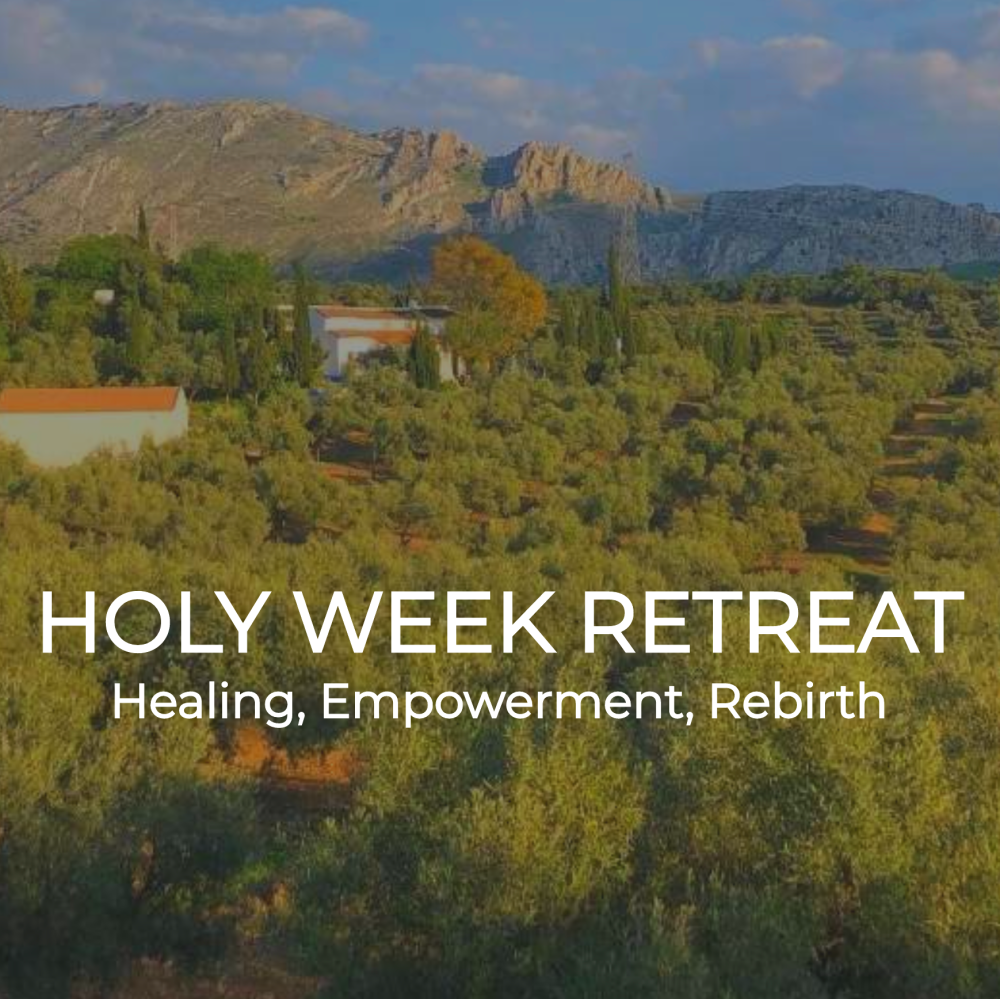 1ab. Holy Week Retreat 6th to 9th of April with Maria Sitaara & Mario Pavon - 4 days all inclusive in Spanish

1ab. Holy Week Retreat 6th to 9th of April with Maria Sitaara & Mario Pavon - 4 days all inclusive in Spanish

€395.00
4 days €395
ALL INCLUSIVE IN SPANISH RETREAT
6 – 9 April 2023
Antequera, Malaga
It is increasingly difficult to have a practice that relaxes us and makes us feel balanced. We invite you to forget about stress, anxiety, and bad news. Come learn healthy slowing down and calming practices to apply in your daily life.
We invite you to live a different experience!
Forget the stress of daily life and come learn more about yourself and your inner happiness.
Yoga Coaching Meditation Hiking Mindfulness Yoga Nidra Relax
Come stop, relax, connect with yourself, give yourself a massage, share, laugh. A wellness Ayurveda yoga retreat in Antequera, Malaga. If you are looking for a different way of learning, we will create spaces for growth and reflection, so that you can share your concerns with other people who, like you, are also looking for a journey inward.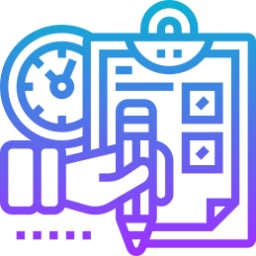 TRAINING
SER Method Training
Healing Empowerment Rebirth
Connection and Transformation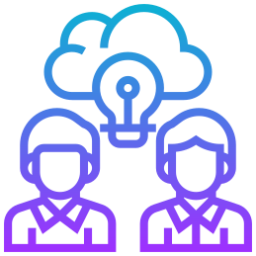 COACHING
Transformational Coaching Sessions
Group Accompaniment
Transformational Sessions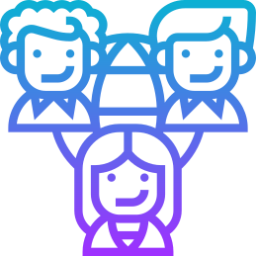 TRIBE
Come alone and share
Make new friends
Cozy and conscious atmosphere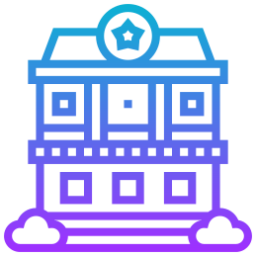 ALL INCLUSIVE ACCOMMODATION

4 days in Silence and Nature Retreat Center
Vegetarian Full Board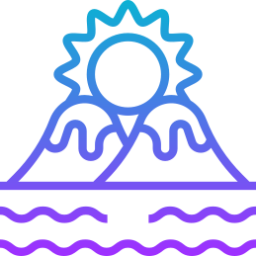 NATURE
Connection with Mother Earth
Guided Routes, Selected Landscapes
Hiking Mindfulness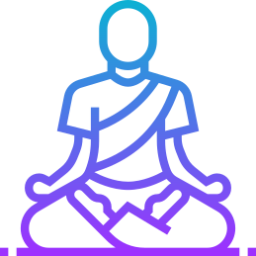 TRANSFORMATION
Personal and Spiritual Growth
Take Home Tools
Satisfaction Guaranteed
THE HOLY WEEK RETREAT
We have prepared this Transformational Retreat to disconnect, in a unique place and moment, in Antequera, located between the El Chorro Reservoir and the Torcal de Antequera, a place to connect with nature and forget about worries.
Come disconnect from stress at this Transformational Retreat. The joint practice of yoga and meditation together with enjoying contact with nature through Mindfulness Hiking , enhances the benefits for the body by combining the search for internal balance and staying in the present, with the enjoyment of visiting beautiful natural landscapes. .
Transformational Yoga is a system that combines the ancient discipline of Yoga, with other practices such as contact with nature, coaching , mindfulness, conscious hiking, holistic nutrition, etc. enhancing the benefits for the body and mind. It makes it easier to reach a state of relaxation, meditation, unblocking and open-mindedness in beautiful natural surroundings.
COMPLEMENT YOUR ONLINE TRAINING
The retreat includes a year of free subscription to the holistic club of our online school.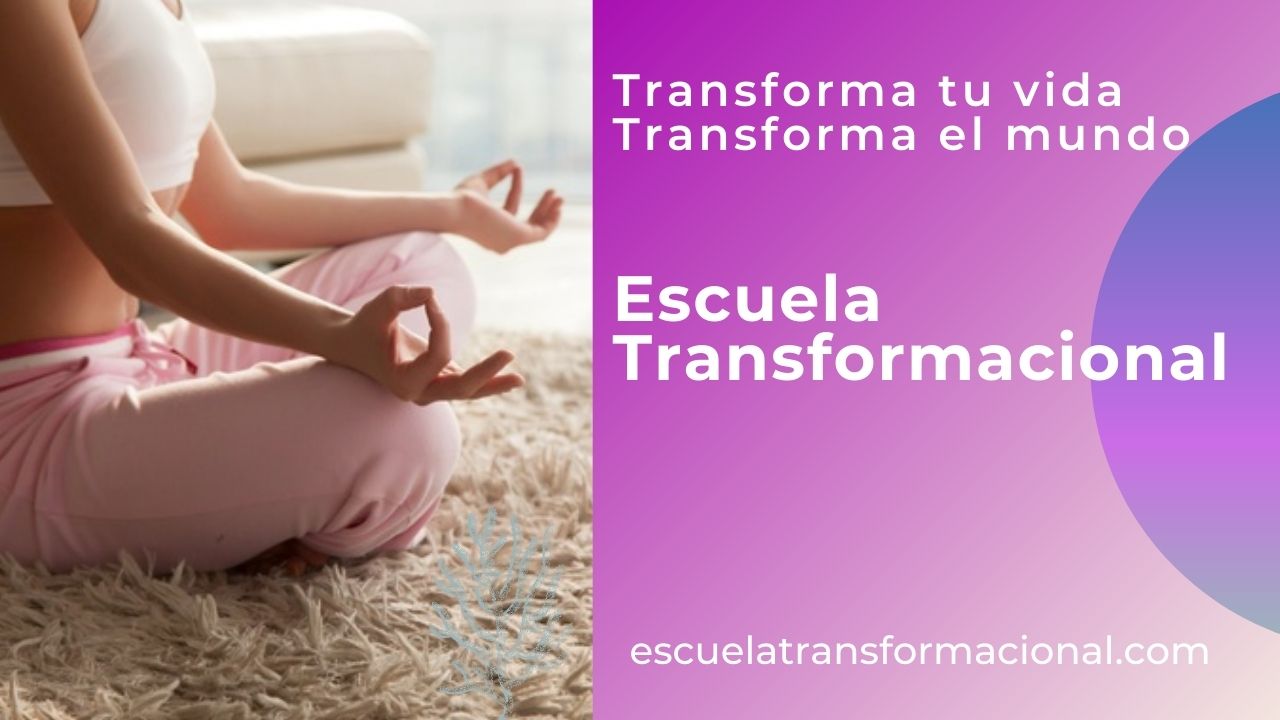 THE ENERGY PORTAL OF ANTEQUERA, MÁLAGA
The Antequera areas have been a center of power since the megalithic era. The area is full of dolmens aligned with the sunrise at different times of the year, such as the solstices and equinoxes. They were places of collective burial similar to the Pyramids of Egypt, the Mayan world, etc. El Torcal de Antequera , probably the most spectacular karstic landscape in Europe.
WHY COME DURING HOLY WEEK?
Excess work and worries, stress, eating an unbalanced diet affect our health and quality of life, and of course our productivity. Our transformational program will allow you to recover energy, allowing the regulatory and healing power of our own body to act, improve brain function and the nervous system , and most importantly, learn useful basic tools to maintain and improve health and quality of life .
Contact with Nature contributes to rediscover our essence, what was always there, and sometimes we forget. Leave the backpack of worries, the superficial, put fears aside and simply connect with our most natural, simple, energetic and sense of adventure selves .
One of the key points of our transformational program is this: the need to seek balance and live in the present , not thinking, not judging, just in contact with our deepest being. A few days of relaxation, in harmony with nature and with oneself during a retreat.
If you have been feeling tired for some time, lost, with stress or anxiety, low self-esteem, eating poorly, with emotional ups and downs or looking for the meaning of your life, don't worry, we have good news for you...
You can improve your health, recover energy and feel full @... and we want to teach you how to do it!
OUR PHILOSOPHY
Dare to change concepts and return to your essence to be free and unique. Yoga, hiking, coaching, connection with nature, meditation, conscious nutrition, empowerment, mindfulness, purposeful entrepreneurship and much more.
Transformational Yoga has nothing to do with having flexibility or doing impossible postures. We understand Yoga as a philosophy of life that has to do with stopping and finding your peace, breathing, feeling, knowing yourself, connecting with your essence and giving your best self to the world. Come learn the philosophy and practice of yoga that transforms you.
It is the yoga that teaches you to listen to yourself, to respect yourself and to love yourself . A practice through which you cultivate vitality, courage, energy, creativity, inspiration, compassion, calm, honesty, integrity, integrity.
It shows you that it's not about letting yourself be carried away by expectations, but by the process .
The one who develops your sensitivity to such an extent that you only choose the best for yourself, from the people you surround yourself with to what you eat.
The one that makes a conscious breath radically change an attitude or state of mind.
With which you learn how to cultivate the super power of staying calm in the face of the chaos of uncertainty.
The one that makes your body the monument to the glories and traumas of your life up to this moment, the vehicle through which you can access your own history, your pain and your joy.
Showing you an unwavering faith in practice, knowing that, in the end, everything comes .
The one that undoubtedly helps you understand that the most important relationship in your life is the one you maintain with yourself .
WHAT DO I HAVE TO BRING?
Comfortable clothes for yoga (leggings, t-shirts, etc.)
Your own yoga mat
Sports or trekking shoes and appropriate clothing for hiking
Notebook and Pen essential for coaching sessions...
And most importantly: a desire to grow, share, laugh, meet new people, open up from the heart and live a little adventure...
CAN I GO SOLO?
Of course! More than 80% of the people who participate in our trips and retreats come alone. It is a wonderful opportunity to meet new people who have the same interests and are in the same vibration as you. You will make friends for life.
HOW TO GET?
We stayed in a Charming Hotel that is a Retreat House in the middle of nature, 10 minutes from Antequera. You can arrive by AVE to Antequera and from there we will organize a pick-up for you . In any case, once the group is closed, we will put people who leave nearby places in contact so that they can share travel and come together.
WHAT DO YOU TAKE?
Contact with Nature is the best way to obtain peace and tranquility, enjoy the scenery, share long walks, meditate at sunset, be happy.
We suggest that you come to this retreat in Granada so that, through Mindfulness Yoga, Coaching and Hiking , you get rid of all your worries, anxieties and illnesses. A holistic experience in which you will get your body, mind and soul in shape through a wide range of transformational tools. A retreat for you, who is looking for a different way of traveling, also inland.
Traveling inward and strengthening our identity while sharing places and moments is our intention. The Practice of Yoga, Meditation and Full Attention (Mindfulness) are our allies in this beautiful adventure. Being "Present" in the Here and Now leads you to a clear mind, awakened senses and an existence lived in acceptance and gratitude.
YOUR LEARNING IN HOLY WEEK
We need to relax, find calm and connect with ourselves. We propose you to return to nature and recover that ability to be open, learn, observe, laugh more, enjoy simple things, relax, breathe, listen to what our body and mind need .
With our retreat in Antequera and our Transformational Program while you relax and disconnect you will learn to:
Knowing what yoga, meditation, mindfulness really is and its benefits as a philosophy of life, ancient sciences that lead you to connect with your inner happiness to have a full life.
Heal any type of physical injury to your body caused by stress and bad habits.
Stylize your body by learning the best postures that every beginner should know.
Detoxify your body with pranayama breathing techniques and a vegetarian diet.
Find emotional stability by learning concentration and meditation tools.
Eliminate anxiety, stress, depression or any other emotional burden that prevents you from moving forward.
Relax and Flow learning to manage your emotions.
Learn to meditate through different techniques to connect with your inner peace.
Practicing mindfulness as a lifestyle.
Be happy following the yoga philosophy of self-discovery and union.
Live a full life from Love. Forgive and Thank.
Connect with your life purpose or vital mission.
Establish your intentions and desires to live in Abundance.
Give and take. Share with the Energy and Joy of the group.
Create healthy lifestyle habits that you can then apply in your life.
WHAT DOES THE HOLY WEEK RETREAT INCLUDE?
4 days full of transformational activities for your growth and well-being, transform your life and learn to be happy.
Accommodation in a space of Silence, a place of retirement in Granada, located in the heart of nature in a Cave House.
Detox vegetarian full board.
Shared or individual room (with supplement)
Yoga sessions to relax and energize us.
Pranayama exercises to learn to Breathe Consciously.
Relaxation with Yoga Nidra (Sleep Yoga).
Guided Hiking Routes. Mindfulness Walking method.
Coaching Workshop for the Inner Reset and planting purposes.
Design of a Program to take you home and continue with your Transformation in your day to day.
Teachings to learn to meditate or deepen your practice.
Mindfulness practices and connection to nature.
Spaces for individual and group reflection.
Techniques of Personal Development and Self-knowledge.
Restorative Yoga classes to recover and relax.
Meditations in Connection with nature.
Relaxation Yoga Nidra.
Reflection time with yourself.
YOUR MENTORS IN HOLY WEEK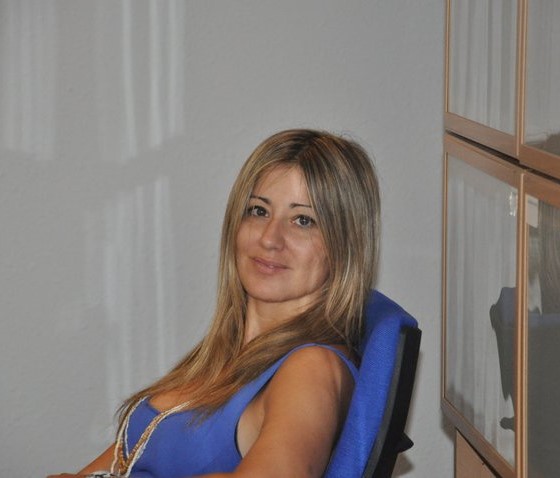 MARÍA SITAARA – TRANSFORMATIONAL COACH, YOGA AND MEDITATION TEACHER
During the Retreat, he will teach you his Transformational Yoga method so that little by little you can introduce it into your life. The objective is that you take a method to change habits and fill your life with peace and well-being of body, mind and soul.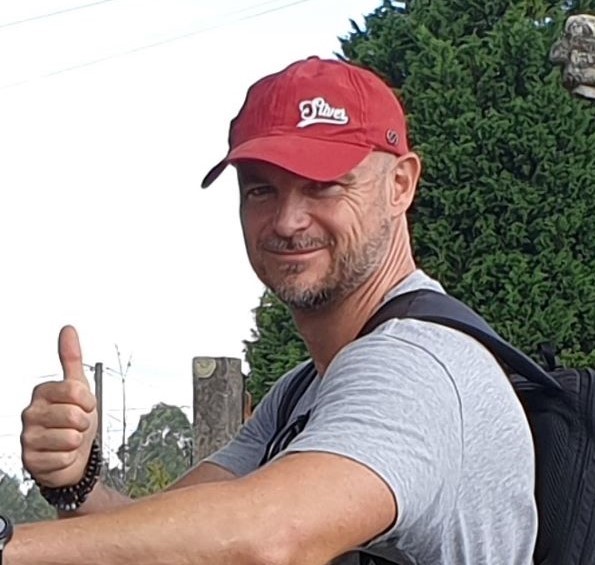 MARIO PAVÓN – PERSONAL COACH, EXPERT IN STRESS MANAGEMENT, MINDFULNESS AND ENNEAGRAM
Mario will guide our hiking routes. he will teach us the principles of Mindfulness and will talk about the Enneagram. In addition, he will be at your disposal as a Personal Coach to help you work on your fears and limiting beliefs.
HOLY WEEK PROGRAM
DO YOU WANT TO PUT YOUR BODY AND YOUR HEALTH IN POINT?
Thursday
12:00 – 14:00 Arrival, Reception and Accommodation
14:00 – 14:30 Presentation, Opening Circle
14:30 – 15:30 Lunch
16:00 – 18:00 Siesta, time for oneself, massages 18:00
– 20:00 Relaxation Workshop with Yin Yoga Relax & Yoga Nidra
21:00 – 22:00 Dinner
Friday
08:00 – 09:30 Yoga and Meditation
09:30 – 10:30 Breakfast
11:00 – 14:00 Mindfulness Hiking Route I
14:30 – 15:30 Lunch
16:00 – 18:00 Nap, time for oneself, massages
18:00 – 21:00 Holistic Emotional Mental Healing Workshop
21:00 – 22:00 Dinner
Saturday
08:00 – 09:30 Yoga and Meditation
09:30 – 10:30 Breakfast
11:00 – 14:00 Mindfulness II Hiking Route
14:30 – 15:30 Lunch
16:00 – 18:00 Nap, time for oneself, massages
18:00 – 21:00 Holistic Energy Empowerment Workshop
21:30 – 22:30 Dinner
Sunday
08:00 – 09:30 Yoga and Meditation
09:30 – 10:30 Breakfast
11:00 – 13:00 Visit to the dolmens of Antequera
13:00 – 14:00 Closing and Farewell Ceremony
* IT IS NOT NECESSARY TO HAVE EXPERIENCE to carry out the Activities. Whether you have a high level or have never practiced yoga, meditation or hiking, you can come with us. Our motto is "Always Keep a Beginner's Mind".
**All activities are optional, feel free to participate or not, go at your own pace and flow with what you feel.
***The program could be modified due to weather or other reasons beyond our control
BENEFITS OF THE HOLY WEEK RETREAT
DO YOU WANT TO RESET YOURSELF AND LEARN TO HAVE A NEW, FULLER AND HAPPY LIFE?
Stopping, getting out of your daily life and taking time for yourself @ will bring incredible benefits of Transformational Yoga for your health. It is a system that helps to relieve muscle tension, relieves back pain, produces an increase in the production of endorphins, which brings us a better state of mind, helps to fall asleep, and many more benefits to combat stress and its symptoms. Breathing fresh air prevents many diseases. A quality air and far from the pollution and stale air of the cities will make our lungs feel much better.
This is what you will take with you after these days of retreat, the benefits of Transformational Yoga, a system that:
Balance your nervous system
Increases mindfulness
Eliminate worries
Helps raise energy
Increase concentration
Increased mental clarity and focus
Improves optimism and vitality
Strengthens the immune system
Helps to fall asleep better
Power the will to live
teaches you to relax
Find your happiness and give meaning to your life
TESTIMONIALS
If we are proud of something, it is that many people have already transformed their lives by introducing new habits that they have learned in our retreats and trips.
We always ask people who share transformational experiences with us to give us their feedback to help people who may have fears, insecurities or resistance before joining our tribe. Listen to them and overcome your resistance because they always appear when you want to get out of your comfort zone and make a retreat in Malaga.
SEE TESTIMONIALS
IF YOU WANT TO SEE THE PHOTOS OF PREVIOUS RETREATS ALREADY HELD IN THE GORAFE DESERT , YOU CAN VISIT OUR FACEBOOK PAGE . CLICK ON PHOTOS, YOU WILL BE ABLE TO SEE ALL THE ALBUMS AND SEARCH FOR THOSE FROM THE RETREAT IN GORAFE, GRANADA
PRICE AND RESERVATION EASTER WEEK RETREAT
RRP €395
You can reserve your place with only €100
*10% tribe discount if you are a member of the tribe and a student of our school
If you have any doubts or questions, write to us at [email protected]cionales.com or contact us by WhatsApp and we will answer you as soon as possible.
A hug and we hope to meet you soon!
I WANT TO BOOK MY TRANSFORMATIONAL RETREAT