Join us for an adventure...
Come and stay for a minimum of 1 week, soak up the power of the mountains, drink in the beauty of the natural world that surrounds this inspiring place and contribute to its creation so others can follow you. We are open to explorers, families, couples, healers and digital nomads so long as you resonate with our values and want to share your gifts.
You are provided with accommodation in exchange for 4 hours work, 5 days a week OR if you want to exchange in a different way speak to us; maybe you want to make a sculpture for the land here, or maybe you want to nuture the vegetable garden on the weekends....if you have a passion and we can see it bringing something to life here let us hear it!
Accommodation from November to the end of February is a private or shared room and bathroom in either the farmhouse or guesthouse. When we have guests (potentially from March to October) if needed you can switch and camp in the olive grove in one of our beautiful bell tents. Internet is good but there is no mobile phone signal...!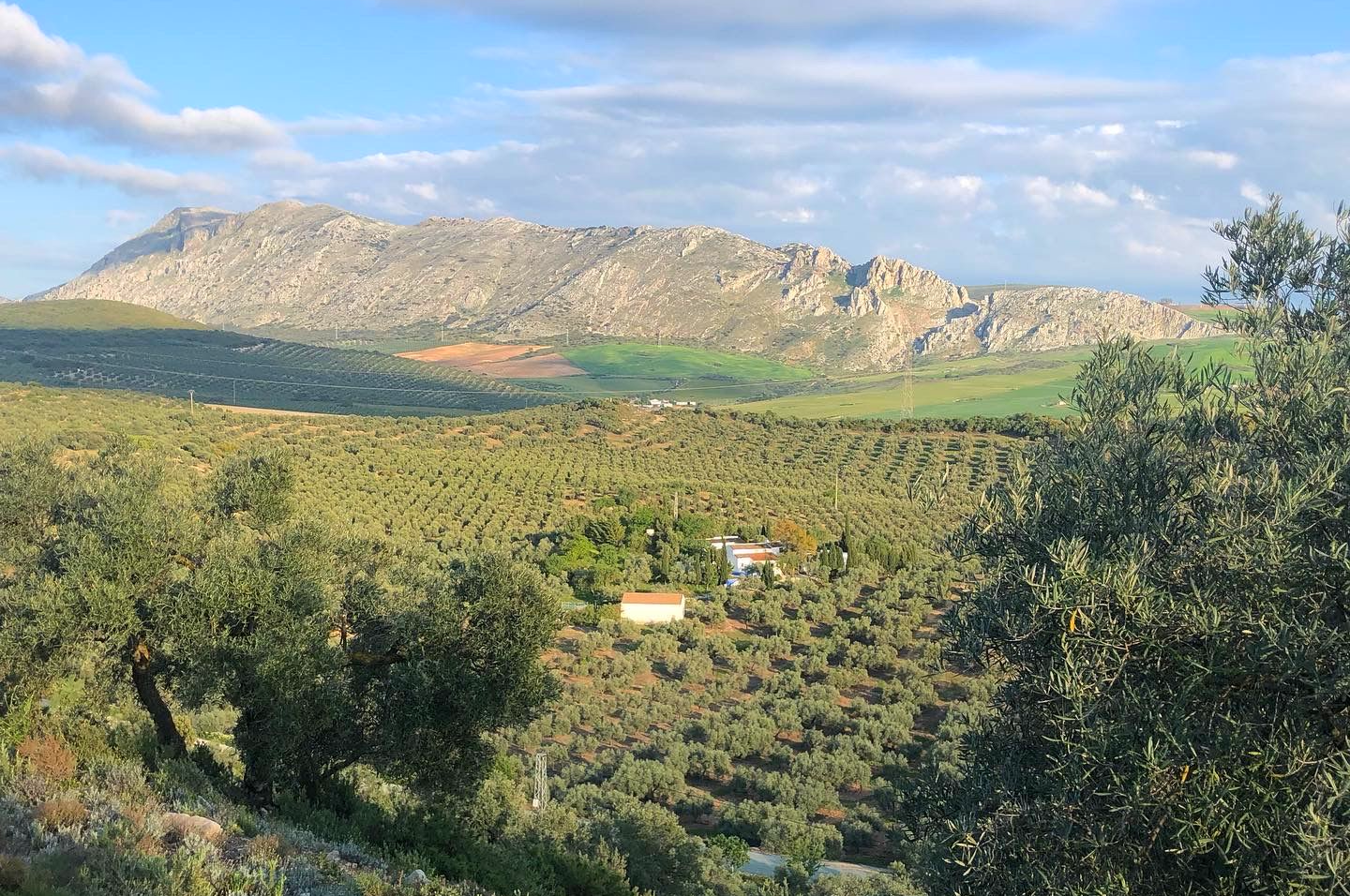 We have a range of projects you can get involved with depending on your skills and willingness to learn including; creating a vegetable plot and herb garden, building a yoga shala, creating a meditation walk, creating sculptures and artworks, adding outdoor showers, planting gardening and landscaping, repairing the fences, creating seating areas, building a chicken coup, building a dog pen, animal care and training and digging a natural swimming lake.
We share cooking responsibilities and food costs every day and come together to eat and share our days' experiences and stories, however if you want to cater for yourself you can. We offer a range of activities for you to get involved in each day so you can learn new skills or focus on something you feel passionate about. You are expected to keep your room or tent clean and tidy and laundry facilities are provided for your use.
If you have opted to exchange your time as labour, working hours are flexible between 9am until 3pm Monday to Friday with an hour for lunch at noon. Transport into Antequera can be provided twice a week on shopping days. We have three large dogs so you need to animal friendly and self-aware as they are all rescue animals. You will need to speak English, although we are very welcoming of people willing to help improve our Spanish! There are many hikes close enough to the Dragonfly house to enjoy in your time off, check out the EXPLORE page on the website to get to know what the area has to offer.
You can join retreat centre YOGA CLASSES taught by Helen free of charge and are encouraged to take time for self reflection and meditation while you are here. This is a learning environment so we hope you will contribute with compassion to your own and others growth by sharing what you observe, giving new perspectives and expanding understanding in a sensitive supportive way.
When the retreat venue is hired, you will need to be respectful and aware of noise levels, use of the terraces and pool may be restricted based on agreements with guests, however you are welcome to EXPERIENCE all the facilities if the centre is not occupied.